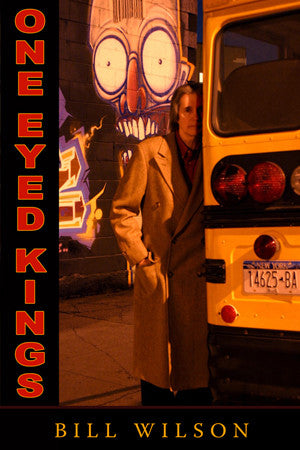 One Eyed Kings
One-eyed kings in the land of the blind, although seemingly unqualified and incapable, see something they could never realize with their natural vision.
"You see," says Bill Wilson, "I believe my story continually'?'¢'«'"_lets people know that it's still about ordinary people doing extraordinary things. That's the definition of a one-eyed king. They are people who turn terrible tragedies and pain into amazingly productive lives that benefit many others. They are not trained. They are not qualified. They have their own sets of issues. Despite their shortcomings, the one-eyed kings are able to see just a little more than those around them. Then they do something about it.
What is your story? Are you waiting to be qualified? To get it right? To be perfect? Are you waiting for something to happen that is worth telling? You already have a story! No one is qualified. Nobody is right all the time. Not one of us has reached perfection. It's your journey with and to God that will bless and encourage those in your path. Don't wait to get to your destination before telling others. God needs you now in all your imperfect glory... someone is waiting to hear.
---
We Also Recommend