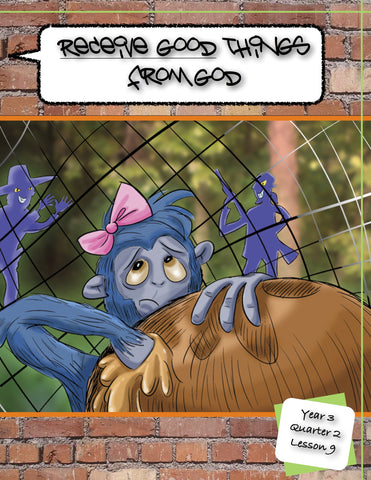 Y3Q2L09- (RICH SERIES 1/4) Receive good things from God
THIS LESSON IS DIGITAL. YOU WILL RECEIVE A PDF FILE AND POWERPOINT.
LESSON OVERVIEW
Power Point:'?'¢'«'"_'?'¢'«'"_Receive good things from God.
But first let go of what you're holding on to.'?'¢'«'"_
1.'?'¢'«'"_What you receive from God does not cost you anything
2. What you receive from God will completely fill you up.
Memory Verse:'?'¢'«'"_Matthew 6:19-20'?'¢'«'"_
Bible Story:'?'¢'«'"_Genesis 12
---
We Also Recommend